The best way to describe Costa Rica's northern province, Heredia, is high mountains thick with tropical forests, spectacular waterfalls, and raging rivers providing settings for a multitude of nature and adventure activities.
The rugged mountains of Braulio Carrillo National Park are characterized by thick forests, deep rivers cutting through steep canyons and countless waterfalls.
Heredia was founded in the 1570s as Cubujuquí. It later changed its name to Villavieja before adopting its current name in 1763.

It is often referred to as the "Ciudad de las Flores," but not because of the city's flowers, as many private tourist companies describe it. At the turn of the 19th centuary, the wealthy "Flores" family dominated political and social life in the city. Their home is now the city's municipal museum, located directly north of the central church. For a brief period in the 1830s, Heredia served as the capital of Costa Rica.
You can choose temperatures by choosing the altitude at which you live, from 72 to 84 degrees Fahrenheit in the Central Valley's edge to the upper mountain ranges with temperatures ranging from 62 to 80 degrees Fahrenheit. Fabulous spring like weather all year round.
Known for its coffee farms covered hills and volcanic national parks; this mountainous region also has dense tropical forests, stunning waterfalls and roaring rivers that make it the ideal destination, for those who wish to enjoy nature at its very best.
With several tourist attractions in Heredia, probably the most famous is the Volcán Barva, inside the Braulio Carrillo National Park. One of the few volcanoes that visitors are allowed to climb.
Heredia is considered to be an industrial and commercial hub with its many free zones and plenty of international companies represented in the area. Intel, Firestone and Amazon just to mention a few.
Heredia has just completed Costa Rica's first and foremost International Convention Center which is surrounded by many first-class international hotels. These enterprises have chosen this great area because of its proximity to the airport, major highway, and an abundance of qualified labor.
It is also home to the University National of Costa Rica as well as numerous public and private schools. Shopping, restaurants and entertainment are also close by. Santo Domingo is a small town with many quaint old adobe colonial style homes. San Isidro de Heredia is another small town a bit further up the road and north east of Heredia city center, it has many elegant homes with magnificent mountain and city views. Residential Lomas de Zurquí is just one of these great gated communities, which also has its own private athletic club. You will find many more homes in all price ranges in San Isidro, Santo Domingo, San Rafael and surrounding areas of Heredia. Condominiums are very popular and widely available in this region from the most humble to the most luxurious.
Heredia is province in which you can find culture, agriculture, tourism, commerce and a great place to live. It is vibrant and exploding with growth potential for the future. You need not look further your future is here.
Popular Communities of Heredia: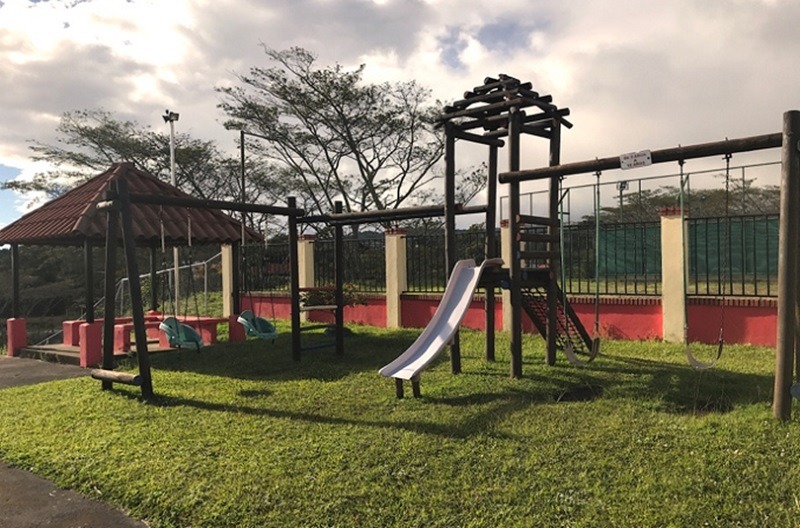 Lomas del Zurquí is a quiet and safe community located in the heart of San Isidro de Heredia between 1,100 and 1200 meters above sea level, very close to Route 32. During the day you can contemplate the extraordinary views from the mountains of northern Heredia, the Barva and Turrialba volcanoes and at night let yourself be snuggled by the incessant flash of the bright night lights of the Central Valley.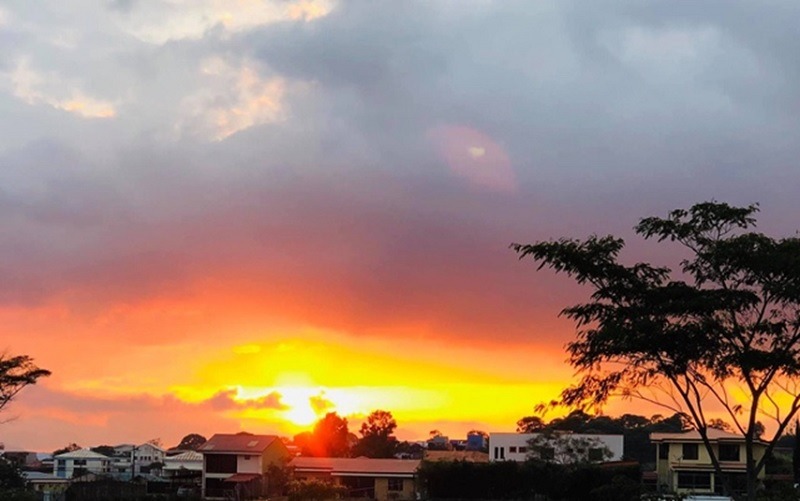 The weather is fresh, and the air is very clean. For the lovers of hiking, there are multiple sectors that communicate with the Braulio Carrillo National Park to enjoy it in just a few minutes of the most absolute and exuberant nature.
The urbanization has a perimeter wall, 24/7 motorized security, 3 guardhouses and controlled access, has more than 3.5 kilometers of wide concrete streets with sidewalks and underground electrification, also has its own ASADA and deep well with one of the best water catchments of drinking water throughout the whole province, so the water supply is constant, abundant and stable throughout the whole year, has an internal sewerage system and wastewater treatment plant.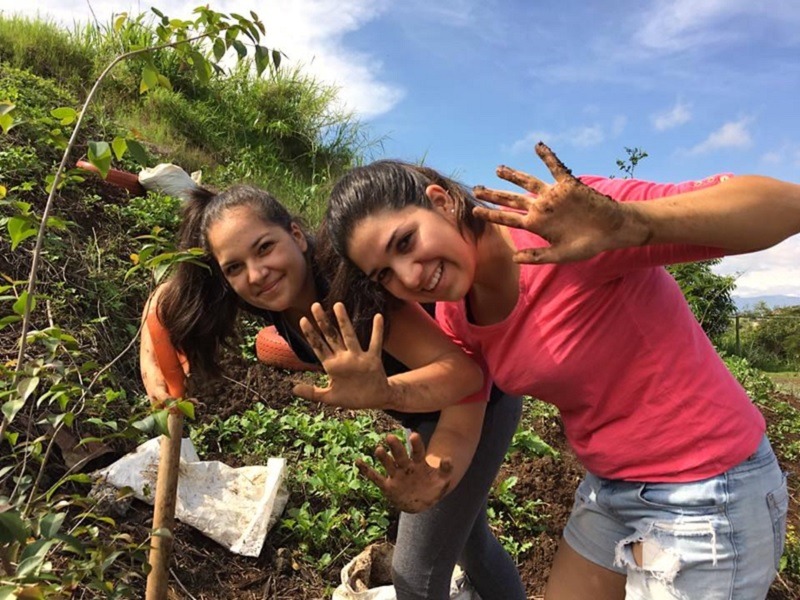 Other amenities of this urbanization are: The jogging track, 4 playgrounds, community garden, 3 reforested parks with native and fruit trees, abundant open spaces and protection areas, a healthy environment, a well-organized community through a HOA and different committees to participate with the neighbors.
Despite being a rural town, it offers immediate proximity (5-10 minutes) to the main supermarkets (Más x Menos, Automercado, Megasúper) local stores such as: Ice cream parlors, coffee shops, bakeries, veterinarians, restaurants, hardware stores, Banco Nacional, Banco de Costa Rica, BAC San José, medical services, dentists, optometrists and on Sundays you can participate in the farmer's fair in downtown San Isidro.
Several of the best private schools in the country are in its surroundings: Golden Valley School, The European School, Lincoln School, International Cristian School, Saint Francis School and Saint Anthony School, among others.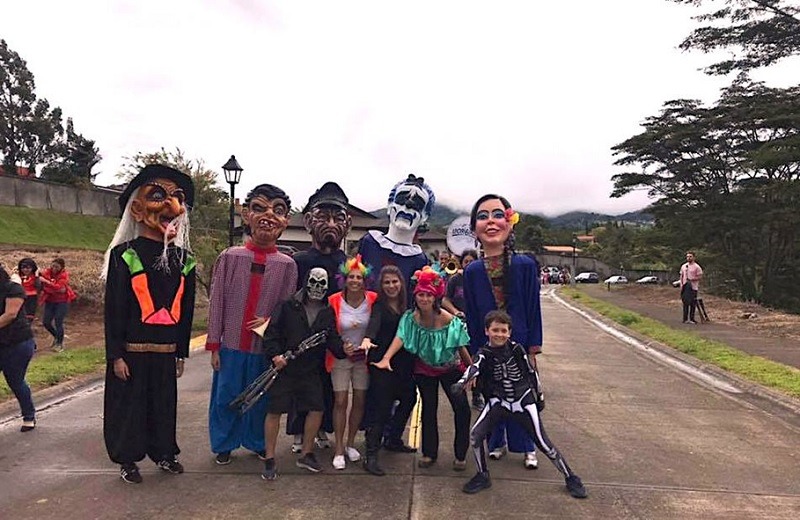 There are also 3 large and important Malls less than 20 minutes away: Oxígeno, Paseo de las Flores and Lincoln Plaza, communicates through a network roads with multiple surrounding communities such as Santo Domingo, San Rafael, San Pablo, San Miguel, Heredia centro, Moravia, Tibás, and is 4 km away from Route 32 for a quick and direct exit to the Caribbean area and there is only 12 km away to San José, it is also only 18 km from the International Juan Santa María Airport.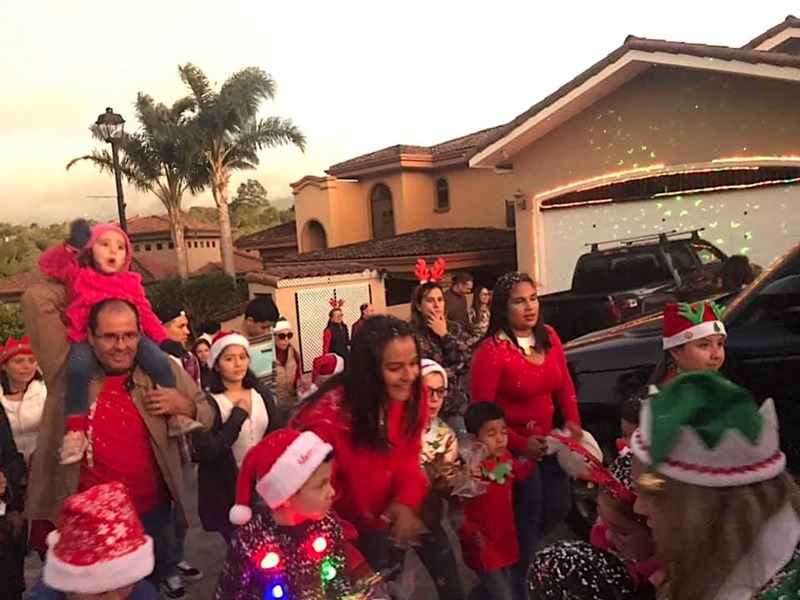 There is a vibrant lifestyle, composed of young professionals, athletes, families with children and teenagers or retired couples. The community is very united, dynamic, initiatives are launched here and activated for children, such as the collection of sweets on Halloween, inns, the Christmas festival, Easter egg collection, etc., and for the older members of the family, there are constant activities such as night parties, bingos, the BBQ festival, the Christmas party, Mother's Day Party, walks or trips to different places in the country, dances, social work and to support to the community or groups in need, etc. So, here your social life will be very active for all family members.
Inside the residential is the Lomas del Zurquí Private Club (www.clublomasdelzurqui.com) which has a heated Olympic pool, tennis and squash courts, pool tables, sauna, jacuzzi, gym, party rooms, bar, restaurant, etc.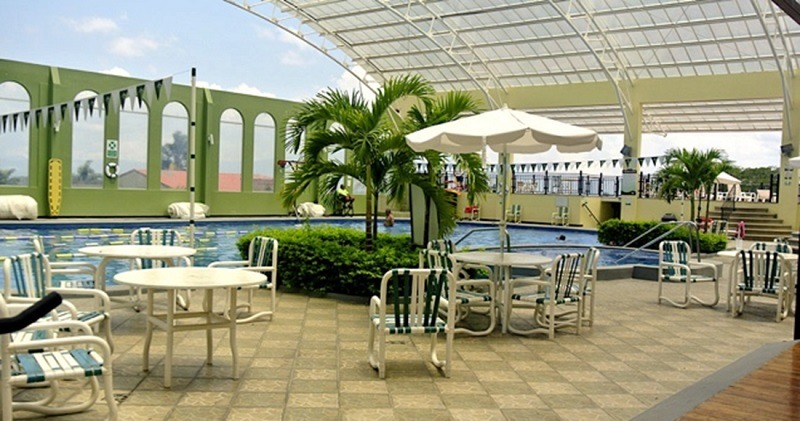 In short, if you are looking for peace, security, a beautiful environment and social life, Lomas del Zurquí is one of the most enchanting communities in Heredia.